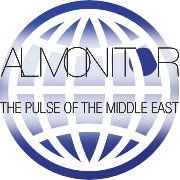 As the American Israel Public Affairs Committee holds its annual policy conference, it would do well to remember that the Obama administration's diplomacy, not sanctions, has yielded better results, according to a former senior Iranian diplomat.
History shows that coercive US policies toward Iran over the past 35 years have not helped the United States neutralize perceived Iranian threats from any angle. On the contrary, those policies have contributed to creating new dimensions of security concerns and the elevation of those American security concerns that prevously existed.
Despite over three decades of this approach toward Iran, today, the country enjoys an unmatched stability and power in the region while Israel is more isolated than ever. Contrary to the escalation of hostilities, on occasions when the United States has adopted conciliatory tones toward Iran, there has been great success in protecting peace and stability in the region.
"Diplomacy, not sanctions, key to deal with Iran," Hossein Mousavian, Al Monitor, March 3, 2014.
---